The landscape of augmented reality marketing is growing by leaps and bounds nearly every month, with Hollywood and the cosmetics industry leading the way.
But increasingly, the alcohol industry is coming up with interesting ways to ply its liquid wares in virtual space, the latest example being the DrinkAR app.
In partnership with Drizly, an app-powered alcohol delivery service, three wine brands now offer the ability to engage their brands via AR by simply scanning the label on the bottle via the DrinkAR app (iOS and Android).
The winery brands, Frontera (Chile), Trivento (Argentina), Casillero del Diablo (Chile), each offer something completely different and surprisingly engaging in AR.
Trivento's experience drops you into a fully interactive soccer match in an open-air stadium (the open-air being your real-world environment), giving you the ability to use your smartphone to score points between a goal flanked by two bottles of the wine and guarded by a tiny goalie.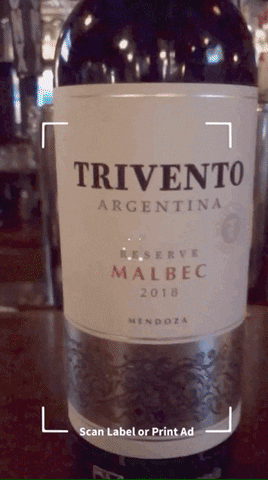 Similarly, the Casillero del Diablo label immerses you in a virtual wine cellar where an old school projector beams the brand's latest commercial campaign on one of the walls.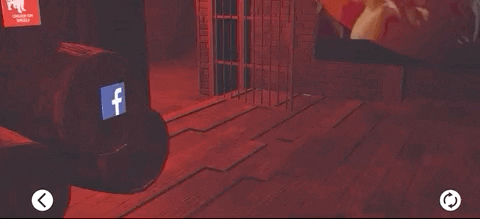 But the most useful AR experience comes from Frontera, which, after a quick scan of the label, presents you with a menu of drink recipes. When you click on one of the recipes, which hover in your real-world space, the objects become animated and actually take you through the process of making a specialty drink.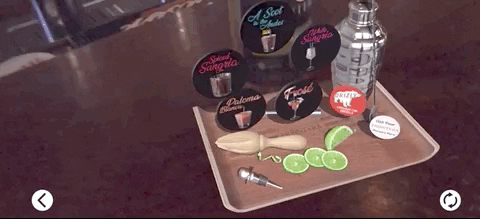 Within each DrinkAR experience, users have the option of ordering the wine via Drizly.
"We are thrilled to team up with these innovative wine brands to make Drizly a part of their industry-leading consumer-facing technology," said Liz Paquette, director of brand at Drizly, in a statement. "Each brand's augmented reality experience culminates with the next-level convenience of in-home delivery, letting fans pour a glass of Casillero, Trivento or Frontera wine on demand."
Overall, the liquor industry has only dabbled with AR, most notably via beer cans and wine labels that present relatively simple interactions. But these South American